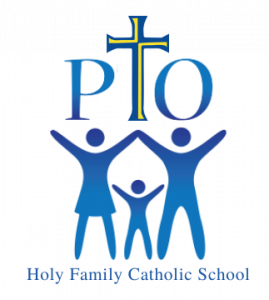 What is the Parent Teacher Organization?
Parents and guardians whose children are attending Holy Family Catholic School are automatically constituted as members as well as the priests, administrators, teachers and other parishioners interested in promoting the welfare of the school.
The PTO is an organization with specific objectives:
To provide a medium for parents and faculty to work together for the benefit of Holy Family Catholic School in areas of communication, public relations, fund-raising and special programs
To assist the faculty and staff in providing a spiritual and academic environment
To increase parent and teacher participation by attending meetings and sharing time and talents
To promote goodwill and cooperation within the Holy Family Community
Parent Teacher Organization Officers 2022-2023
President
Michelle Hagerman
Vice-President
Barbara Quaranta
Principal
Theresa Purcell
Admin. Assistant
Lisa Harvey
Teacher Liaisons
Tami Wolfram
Student/Parent Enrichment
Bulletin Board
Kerry Applegate
Mother/Son Event
Jen McAvoy
Susan Dowling
Shop & Sip
Kendall Powers
Carolyn Swanson
Santa's Workshop
Melissa Mannor
Dine to Donate
Rebecka Bertolini
The PTO holds several fundraisers throughout the school year. Funds raised are used for numerous expenses for the school.  We have several volunteer opportunities for these events. If you would like to get involved and volunteer, please contact the specific committee chairperson.
Thank you for your support of Holy Family Catholic School!